India's First
Global Health Aggregator
Health Atmos is a B2B Healthcare Service Provider with presence in 200+ cities & towns across North, South, East & West India and global presence in 25+ countries including US, UK, Germany, Mexico, Egypt, Italy, Spain, Qatar, UAE, Oman, RSA, Bahrain, Kuwait, Bangladesh, Maldives, Turkey, Portugal and growing. Backed by a strong team of entrepreneurs from medical, management & IT, we have an experienced team handling operations, strategy and vast vendor network.
We facilitate RT-PCR tests, Pathology, Radiology, Fitness Certificates, Tele-consultation, suggesting hospitals for admission, nutrition, and wellness. We minimize your dependency on clinics and hospitals by delivering customized healthcare services. We are a top healthcare service provider to travel companies providing RT-PCR tests to their travellers in India and also internationally.
Corporate Healthcare Service Provider
Industry-wise Health Packages that suit your needs
Associate Service Provider

Partner Labs Approved by: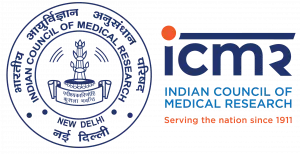 We have a Customizable in-built CRM capable of scheduling tests, payment gateway and report submissions. It can be deep integrated with labs, corporate websites, travel portals, and apps without customers leaving their platform. If you have frequent travellers visiting multiple countries, we can provide time bound RT-PCR Covid tests to and reports as per destination country guidelines.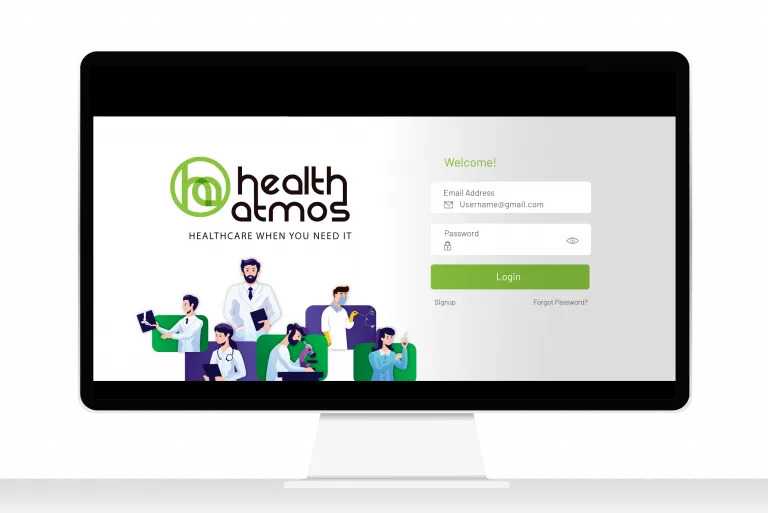 If you are a
Travel Company
We facilitate RT-PCR testing for travelers of major Travel Management Companies like VFS Global, One Vasco, Ebixcash, Akbar Travels and Riya Travels. With travel opening up and revenge travel becoming the trend, several customers are travelling abroad. Join with us to service your customers for their PCR needs domestically or internationally. You can assist your customers to pre-book their PCR tests before their travel along with their ticketing needs.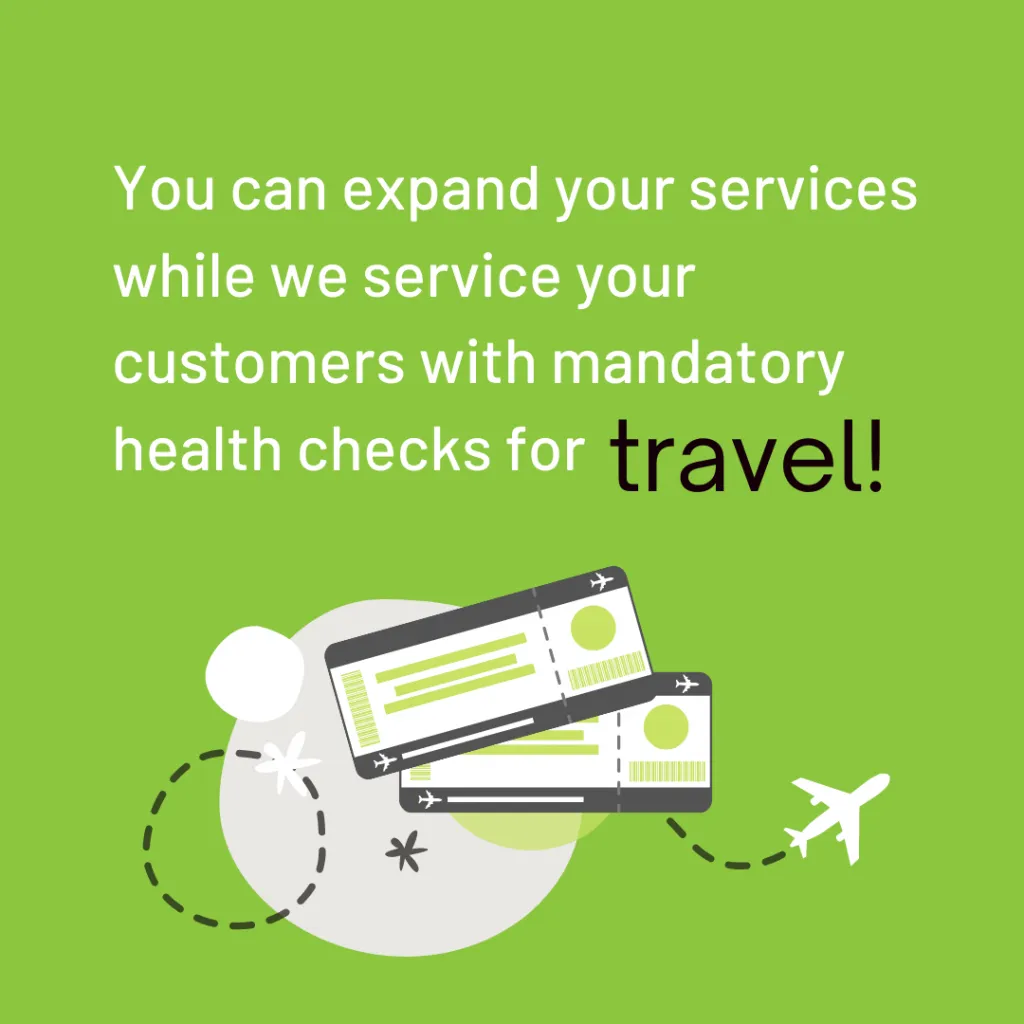 We are collaborating with various networks of Labs specifically to provide Covid RT-PCR tests. There is a huge need for PCR tests amongst travellers since countries are opening up their travel for tourists and a valid negative PCR report is becoming an important travel document as a passport. Join our network and help us serve international travellers in your country.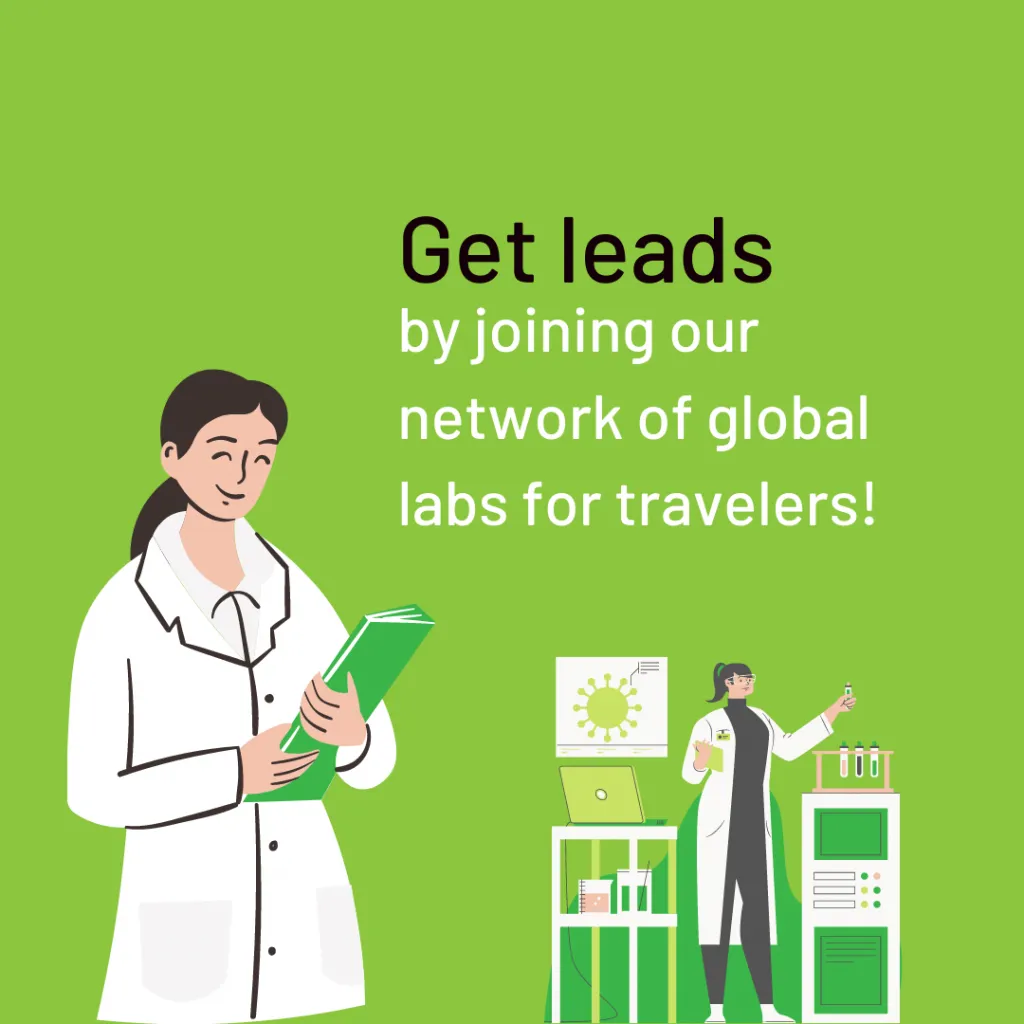 Corporate Health: The human resource department has an important task to perform, which includes Pre-employment health check-ups and periodic health check-ups for employees, following up on Hospitals, Diagnostic centres and checking if all tests are performed & making sure your organisation gets the reports on time. We provide quick & quality Pre-Employment Health and Periodic check-up services that are affordable & cost-effective. Our Panel of doctors can design the best package for your employees keeping in mind your organizational goals.
Business Travel: With double vaccinations up the charts and international travel opening up, so is business travel back on its chart. Majority of business travellers don't have the luxury of time with back-to-back meetings, shuttling between different states, cities or even borders. So, finding a local lab or pharmacy or relevant healthcare center can be stressful. To top it is to wait for reports within the window of next travel date. So, a hassle-free business travel needs planning so that they can concentrate on their business trip instead of hunting for labs! 
Partner with us for your Corporate Health needs and we can make sure your employees have a hassle-free healthcare taken care off!