Since the beginning of the COVID-19 pandemic, several variants of the virus have emerged. But the one named Delta is now the severest of them all. Delta variant was first identified in India in December 2020. This quickly spread to 85 countries within six months.
What is the primary cause of the second wave of Covid-19?

According to a study carried out by INSACOG (the consortium of labs undertaking genome sequencing in India), this variant of Covid-19 is the primary cause of the second wave of Covid-19.

What are the symptoms of the Delta variant?

The symptoms are similar to the original version of COVID-19. However, physicians have observed people getting sick quicker, especially younger people.

Generally, vaccinated people have very mild symptoms if they contract the Delta variant. Their symptoms are more like those of a common cold, such as cough, fever or headache, and loss of smell.

What makes Delta Variant more contagious than other strains?

This variant infects people with a heavier virus load, which means they exhale more virus particles for others to catch.

It is affecting unvaccinated people more
In places with lower vaccination rates, especially the rural areas it could be more damaging.

Can vaccinated people spread the Delta Variant to others?

Researchers suggest that vaccinated people who are infected with the Delta variant can transmit the virus even if they do not display any symptoms. 

This is the reason why the CDC has updated the mask-wearing guidelines and is now recommending that vaccinated people who live in high-transmission areas resume wearing masks indoors.
Follow our blog for more health related articles and get in touch to book a Covid-19 test.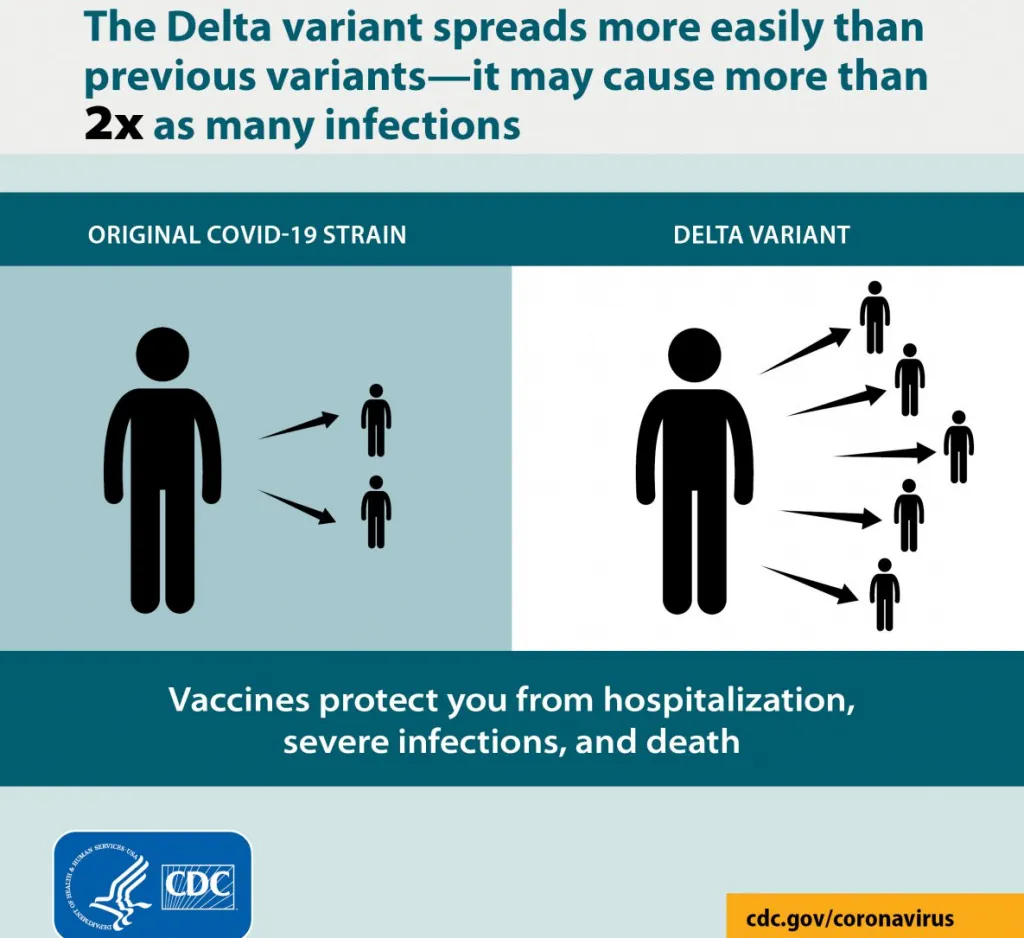 Image courtesy: CDC
Can we expect future Delta mutations?

Viruses are built to mutate and with each mutation, a new and stronger variant can emerge. The best way to prevent delta mutations is to vaccinate as many people as possible.