Travel Guidelines for Passengers "Arriving" in Rwanda:
All travellers must present a negative PCR test taken within 72 hours before your travel to Rwanda. All arriving passengers must quarantine for 24 hours at a designated hotel while waiting for the results. A Covid-19 PCR test will be taken upon arrival at the airport and an additional mandatory PCR test will be performed on Day 3  at the designated hotel.
* All travellers transiting for more than 12 hours through Rwanda will be screened upon entry and take a second Covid-19 PCR test on arrival. Sample collection will be taken on arrival at the airport and passengers can wait for the results at the designated transit hotel.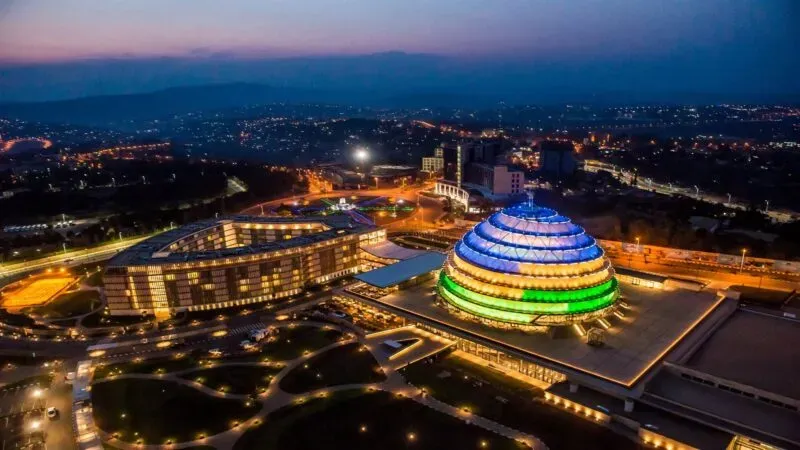 What are the Covid –19 travel requirements in Rwanda?
Passenger Locator form: All Travellers are required to fill out the passenger locator form 72 hours before their departure to Rwanda.
Covid-19 Testing Requirements: PCR test taken within 72 hours prior to departure.
Do children need to be tested? Children below 5 years are exempted from pre-departure testing.
Vaccination Requirements: The vaccines approved in Rwanda are Moderna, Pfizer-BioNTech, AstraZeneca, Johnson & Johnson, Sinopharm and Sputnik V.
PRE-DEPARTURE PCR TEST
Time for Test Result: within 24 hours
Required for: Pre-departure test, For Business Travel, For Medical, For MICE events or Group Bookings, For Training & Conferences.
Includes free fit-to-fly travel certificate
ON-ARRIVAL PCR TEST
Time for Test Result: within 24 hours
Required for: Post arrival test for Vaccinated and unvaccinated arrivals.
Includes free fit-to-fly travel certificate
RAPID ANTIGEN TEST
Time for Test Result: within 3 - 6 hours
Accepted for: Employment and Social gatherings
International Travel includes a free travel certificate
Please visit the Ministry of Public Health website for update on Covid-19 restrictions before you travel to Rwanda.
You need to know the Travel requirements for PCR testing and entry of the destination country you're planning to travel to. Most travellers would rather make most of the time visiting and enjoying the holiday destinations and exploring the culture. Business travellers would have back-to-back client/vendor meetings, shuttling between different states, cities or even borders. Finding a local lab or pharmacy or relevant healthcare centre can be stressful and time-consuming. You can book your PCR test in advance by filling out the following form or Call/Whatsapp Us at +91 9819080018 or e-mail us at support@healthatmos.com. No matter where you are in the world, you can book your test with a click of a button and get your sample collected at your residence. Have a safe trip!