All About PCR Test for Travel: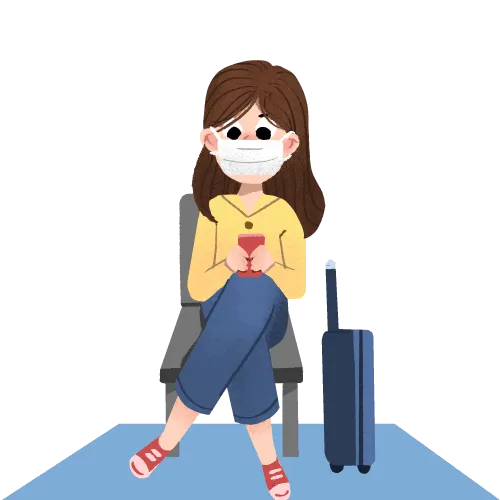 Due to COVID-19 countries worldwide have implemented travel guidelines for international/domestic passengers to prevent the spread of coronavirus. Negative Covid RT-PCR test results are compulsory for all International travellers as well as in many domestic inter-state travels. But many travellers have been caught off-guard by the sudden changes in travel policy and other last-minute changes. So, in this article, we will try to solve all queries that a traveller may face.
Let's try to address all the concerns and questions that people have asked us in past.
1) Is it OK if I don't do an RT-PCR test if am not symptomatic?
No. The purpose of the PCR test is to ensure that the traveller is not infected with the virus. For international travel, most countries have a turnaround time of 72 hours before travel is essential. Without this report, you won't be permitted to check in. For domestic fliers, you need to check your destination state. States have specific rules for patients travelling from states having high Covid cases.
2) In the case of domestic travel, can I travel without the Covid test report?
As of now Maharashtra, West Bengal, Telangana and Karnataka have made it mandatory for incoming passengers to have Covid negative reports. Yes, you are permitted to travel to these states without a test report but you will be made to undergo a test at the destination airport. This means you will have to stand in a long queue to get tested. Also, in many places, you will have to wait 6-8 hours for the report. And if you are tested positive then you may be quarantined. Therefore, it is advisable to test before travel and be sure of your Covid status.
3) How do you calculate the time requirement before departure which is the most important criteria for the Covid RT-PCR test?
Let's say the required time is 72 hours before departure, to calculate the same, the airline staff will look at the sample collection time mentioned in your report. Which will be calculated backwards from the time of departure. Please note, that the sample collection time is considered and not the time when the report was made. So please ensure that the sample collection time & report time is written separately as some labs tend to write only the report time on the result. If you need any support in this regard then please contact us.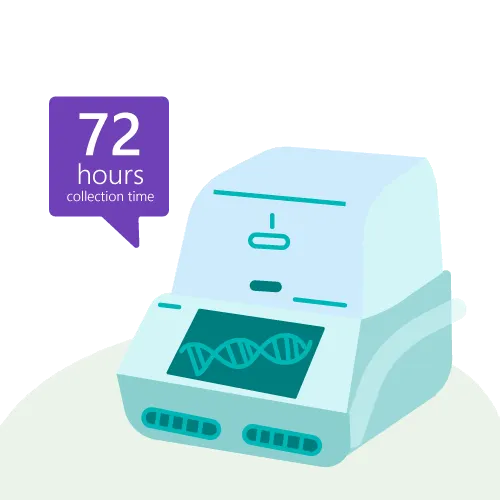 4) What if my report time is within the time limit of the travel but the sample collection time exceeds the turnaround time?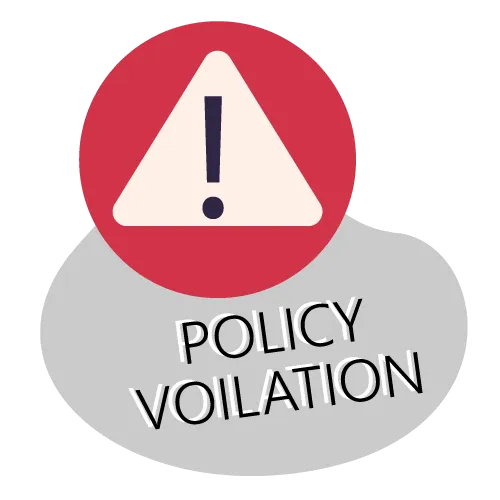 This is not acceptable as per policy. So please ensure that sample collection time is accurate. Sometimes lab put report time and sample collection time as same. You need to be clear with your time requirement criteria when you communicate with the lab.
5) What if the flight has been delayed due to which the time gap of the test report and departure time has increased more than the required time?
If the delay was not informed to the passenger 24 hours before departure, then the airline is obliged to accept the test report even if the rescheduled departure time exceeds the time requirement. But if the passenger is informed 24 hours prior, then it is expected that the passenger may provide a test report respecting the changed schedule. But in this case, the final decision-making authority lies with the airline's manager on duty.
6) For international travellers, what details should be written on the Covid RTPCR report?
You should have your correct name (always check to spell), title as in MR. or MS., accurate passport number and the date of birth please make sure that all the information provided is accurate with no spelling mistakes. We ensure that your test report meets the requirement so that you don't need to worry about it for more info or to book a RT-PCR test please contact us.
7) For Domestic travellers, what details should be written on the RTPCR report?
You should have your correct name (always check to spell), title as in MR. or MS. and accurate Aadhar number.
8) Is it compulsory to carry a print-out or a hard copy of your Covid RT-PCR report?
While an original soft copy or computerized copy should suffice, it is always recommended to carry a hard copy.
9) Can I make a spelling correction on my report?
Please do not do that. Your reports are uploaded on the ICMR portal. The same can be accessed by using the QR scan code. Any manual changes made on the report will invalidate the report. If there has been a mistake on your report then immediately contact the lab that took your test and ask them to make the necessary changes.
10) What if the Lab does not provide a QR code on my test report?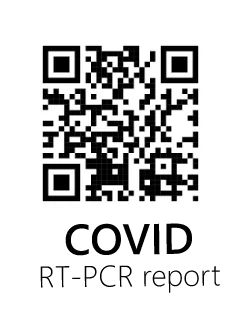 A QR code is not compulsory for domestic travel, please note that it is not the same for international travel as many countries like the U.A.E. require a QR code on the passengers RTPCR report. If not, then your report is not admissible.
11) What to do if you don't have much time before you travel and require an Urgent RT-PCR test service?
Please feel free to contact us at +919819080018 or Book a Test on our website. We have tie-ups with ICMR approved labs pan India and we will try to accommodate your urgent requirement after discussing it with our lab partners
12) By what time can I expect my Covid test report?
You can expect your test report 24 hours from the time of the test sample taken.
13) For passengers travelling to Dubai, how much time in advance should the RT-PCR test be done?
As per Dubai government policy, you need to submit a negative RTPCR test report that was done within 72 hours before departure time. Please note again that the sample collection time is used to calculate this time requirement and not report time.
Book an RT-PCR or Lateral Flow/Antigen Test
14) For passengers travelling to Germany, how much time in advance should the RT-PCR test be done?
As per German government policy, you need to submit a negative Covid RT-PCR that was done within 48 hours before you land in Germany. So, to calculate, take sample collection time and arrival time in Germany. It should fit within 48 hours. If you need any support in this regard then please contact us. We can ensure you meet this criterion.
15) What are the dos & don'ts before an RT-PCR test?
Before sampling:
do not eat 30 minutes before sampling
do not brush your teeth or do not use mouthwash
do not eat candy or do not chew gum
drink water only in case of severe thirst and drinking water should be avoided 30 minutes before the test
16) How is the home collection RT-PCR test performed?
The standard COVID-19 test involves collecting nasal (inside your nose) and throat swabs and these samples are sent to a laboratory for testing.
The staff doing COVID-19 tests will be wearing gowns, gloves and masks (Personal Protective Equipment or PPE) to maintain hygiene.
They will put a little stick with a soft end in their nose and mouth, and it won't hurt but might feel uncomfortable, so even if you feel uneasy, this would only last a couple of seconds.
17) What is the easiest way to get a Covid test done before fly?
The easiest way is to contact Health Atmos to do the Covid RT-PCR test. We cover all states in India. We are the largest aggregator of the Covid RT-PCR test in India. Once you contact us, we will fix your Covid test. Someone will come to your house or office to collect your swab sample, ensure your report is as per your destination country and send your soft copy within the time limit.
You can book your health checkup by contacting Health Atmos. We cover all states in India and 25+ countries globally. You can choose a home collection service or walk-in appointment at a lab near you. We will be happy to be at your service. Stay Healthy! Stay Safe!